Optimal service with a
search-driven website
Stahl is a market leader in chemistry for a wide range of industries and customers. Their new website required optimization for each business and market, easy to find and navigate, but also benefitting Stahl with complete control and lead generation.
Time to don our lab coats!
Search optimisation is key

for a one-stop chemist shop
The biggest challenge for Stahl was to bring the relevant information and end-user searching for this data together as fast and effective as possible. But that was tricky due to the complex structure of the website, featuring all the business units and markets Stahl serves. This would make navigation difficult if you would be looking for one specific chemical solution. That's why 'search' became the centerpiece of the new website, not just for search engines, but also on-site, making sure you'll always find the droids you are looking for.
1. Chemistry excellence between structure and SEO
The first step of this process is SEO (search engine optimization). By constructing a website, where URL and navigation structure are disengaged, you can start optimizing your technical SEO from URL upward to your page blocks and navigation layers. That's vital for your efforts, and by working together with content creating partner GI we created a structure that benefits the efforts of on-page and off-page SEO. This way, our design and CMS helps engines like Google find Stahl's page and bring potential client and chemistry supplier together. SEO is also a kind of chemistry, you just have to mix your components right!


2. Insights and configurable on-page searches with Elasticsearch
With a complex structured website, we still needed to find a way for users to get from A to B as directly as possible on-site. That's why the new home page of Stahl's website has a search bar in the center of the page. We've used open-source engine Elasticsearch to build a custom search function on the website, which has a number of awesome advantages


Complex searches based on tags instead of content, which allows Stahl to order the on-page search results.

Automatically removing irrelevant results or old content from searches, so every result is relevant and up-to-date.

A self-educating system, yet always leaving Stahl in control so results can be manipulated and searches can be configured as desired.

Comprehensive insights into search data, which makes traffic measurable for Stahl and enables further site optimization. No wonder Uber and Netflix use this same search functionality right?
Feeding the sales team leads with ActiveCampaign
Stahl looks at the website as a funnel, which in the end should generate business. And that is pretty much why most websites exist, so we designed it in such a way that all users are guided towards contact or download requests. These in turn, are instantly processed in marketing automation system ActiveCampaign. This system essentially automates that funnel process and feeds the sales team leads so they can continue to create new business for the company. And that's the end goal.
Completely customisable page design
But that's hardly all, as we would like to mention in addition to the simple main navigation, you will also find a sticky menu on every landing page. Everything always easy and on hand, but the same goes for the design functionalities.
As the website is all about images, pages can be constructed with blocks that are easy to edit, remove or replace in October CMS. This allows for a diverse website, with a custom page layout. Yet all those images pose another challenge: they can make a site really heavy. T
hat's why we wrote code for an uploading tool that compresses images while retaining their quality. This bit of smart coding reduces the page loading time, which also improves your SEO!
If it can be imagined, It can be created (and found)
Stahl now has a new website, which shows the organization as a market leader with chemical solutions for various materials, products and industries. This global player has the motto: 'if it can be imagined, it can be created'. And now also be found online!
Check out other cases with the tags:
---
Do you want to increase your online visibility?
Do you want to increase your online visibility, get more traffic to your website and generate leads post-GDPR? Then please contact Claudia.
She can tell you more about how we did this for Stahl.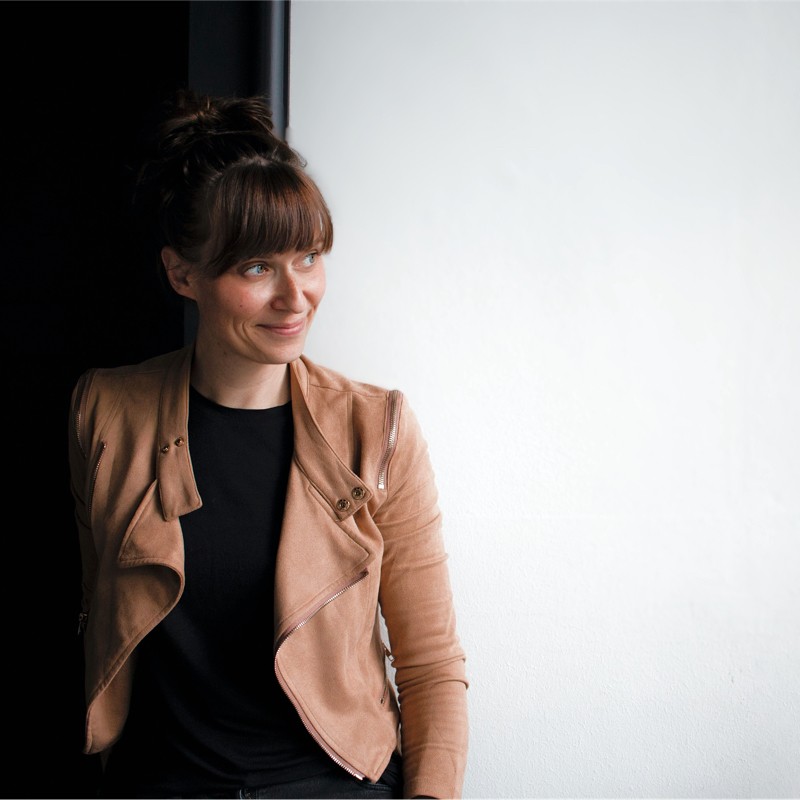 Claudia Angenent
Data operations manager | Technical Online Project Manager