Modular thinking
for 'the ice master'
Smeva is the expert when it comes to refrigeration technology and truly believes that quality is in the details, but also in your ability to adapt quickly. This way of thinking is reflected in Smeva's innovative modular systems and products. Smeva felt it should also be the main focal point of their brand-new website.

And that's where we came in!
A modular website for icy solutions
Smeva is the king of refrigeration technology. This family business develops and produces state-of-the-art refrigerated counters, refrigerated display cases, cold rooms and freezer rooms for various customers at home and abroad. These systems are modular, which enables customization for various relevant retailers such as grocery stores, specialty butchers and fishmongers, but also pharmacies. Reflecting this modular concept, a modular and 'cool' website was needed to showcase Smeva's unique offerings. A challenge we gladly accepted!
Ice-cold pitching on a sweltering day
Developing a modular website requires the perfect combination between strategy, content and technology. That's why we teamed up with GI, to map out the entire process to prepare ourselves for the pitch at Smeva's headquarters. Of course, we were came prepared with a coolbox full of ice cream, as the outside temperature almost hit 30 degrees. It was definitely worth it as our hard work paid off: we won!
Together, we determined the strategy and flow of the website, focusing on the different target audiences (personas) the website has to serve. This enabled us to assure that the new website will be truly relevant in terms of its content and geared to conversion, as the modular set-up makes it all possible.
Well, this sounds great, but how do you make sure that it all comes together into a cohesive website? An excellent question for our smarty-pants team at Not on Paper:
At Not on Paper, we used Statamic CMS to build the Smeva website. This type of CMS does not use a database, allowing for fast loading of all website pages. That's great, because it contributes to a higher ranking on Google (SEO). Additionally, we build our own modules within Statamic CMS, enabling the end-user to switch them either on or off, without our help. So, you don't want to see a news section at the bottom of the page? Just switch it off – and switch on other pages that are more relevant to you. This system also applies to image sliders, copy sections, quotes, videos, and so on. You are completely in charge!

To make sure that we offer all content in the right language, we connected an IP API service to the Smeva website. Based on the IP of the visitor, this tells us if they are from the Netherlands, Belgium, Germany, England or France, and the language is automatically preselected accordingly. Using an IP API service is very useful if you don't want to serve the same content to every country. Of course, if the visitor wants to view the website in a different language, it's still available through the language switch. This preference will be saved for the next visit (if the visitor has accepted our cookie statement).

On top of that, the content and linked sales representatives are adjustable per language / country. This way, the right sales representative will be notified of a potential sales enquiry, with information on which product information the lead requests.

And last but not least: we enabled Google Tracking Events for Google Tag Manager. This enables you to link different tags to various site elements, which makes handling easier and more flexible. It also gives you the option to monitor and optimize every flow within the website, 24/7.
A website is ever-evolving
Are we done after delivering a new website? Never. A website requires continuous development. We need to make sure that the website stays up to date and improvements can be made quickly, also when it concerns SEO optimizations. This means we can keep up with improved technology and maintain compliance with strict regulations, while responding to the changing preferences and expectations of the visitors.
The map to ice-cold success
To generate impact, a well-thought-out plan is indispensable, just like good partnership. That's why we work together GI on a regular basis. Step by step, we start from strategy and tactics to define the operational phase. For the Smeva website, that's no different. Curious about our battle plan? We love sharing it with you:
Check out other cases with the tags:
---
Modular thinking is the future
Have you become enthusiastic about the power and convenience of a modular website? Or do you want to know more about our roadmap to success and what it can do for your brand?

Get in touch with Claudia! We are looking forward to assist in your success!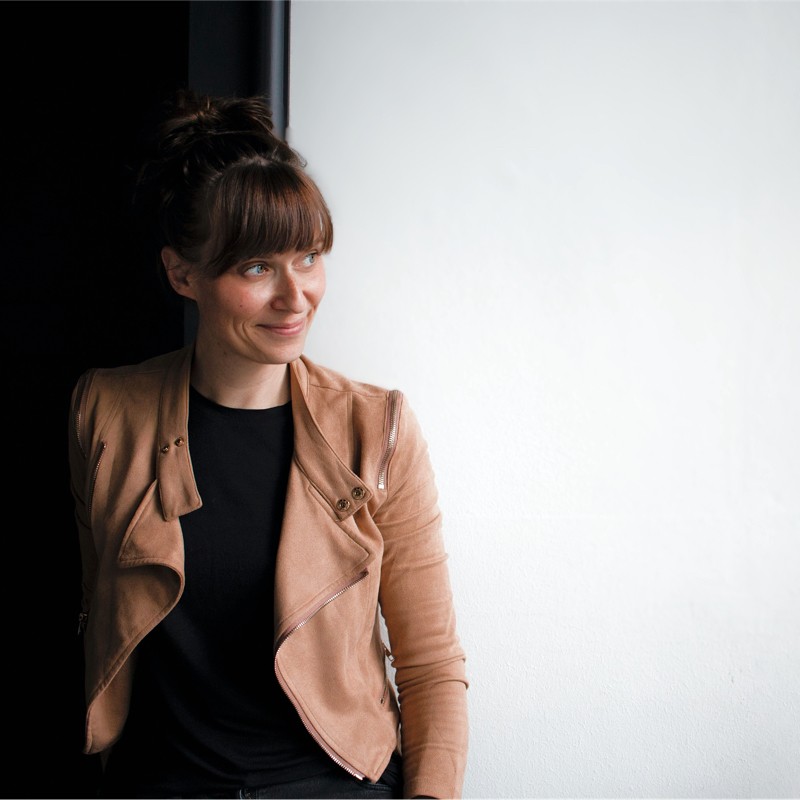 Claudia Angenent
Data operations manager | Technical Online Project Manager